"Creating beautiful unique object for over 20 years."
The Objet Luxe design and distribution team is based in London and have been successfully designing and making luxury objet d'art and tableware for over 20 years. Originally all Objet Luxe creations were inspired by the natural lines and colours of the ocean, essentially working with shell and silver.

Logical progression in recent years has lead them to diversify with other materials to create natural organic shapes, textures and colours. These materials include shagreen, bronze, brass, porcelain and most recently hand blown glass. Today Objet Luxe fuses different materials to create unique pieces, which sets them aside from the ordinary.

During the design process, the team try to honour history and classic design while exploring the natural world around them, with the ocean still playing an important role. Employing highly skilled artists and artisans to produce their unique collections, they only use the finest quality raw materials, all of which comply to CITES and international environmental legislation. Every member of the team is passionate about what they make, each individual makes to exacting standards, never compromising on quality.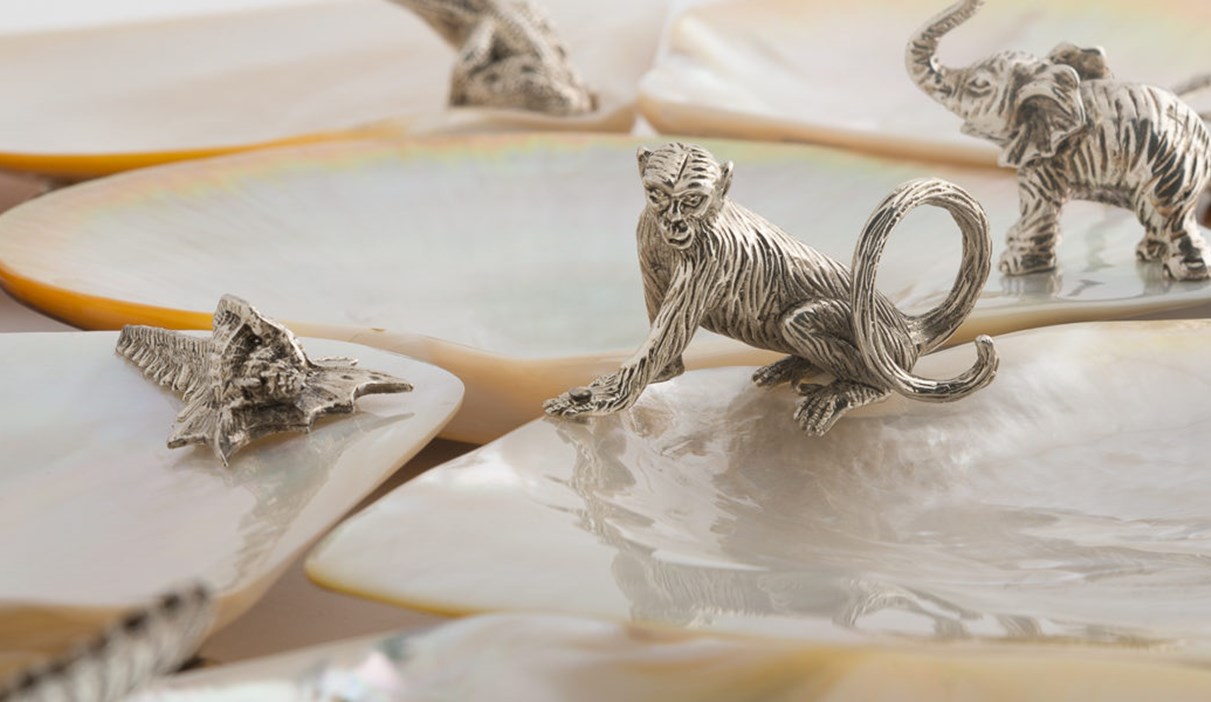 Objet Luxe
Objet Luxe create beautiful objects using combinations of natural materials, shells, shagreen and hardwoods with hand crafted precious metals.